Welcome to

Emmanuel

Baptist Church
ONE BIG
International
FAMILY
We are an English-speaking church, open
for people from all over the world.
​
Although we come from different cultural backgrounds,
what we have in common is our love for Jesus Christ and our
unity in Him, according to the words of Jesus in John 17:21 COVID 19 GUIDANCE
1. A maximum of 30 persons present in the sanctuary for our service
2. Registration of everyone present in the sanctuary
3. The use of mouth masks inside our building
Please bring and use your mouth mask if you come to our church building. This Sunday we will have
masks available at both entrances just in case that they are necessary. Remember to use the hand
sanitizer that is available at each entrance.
You may register HERE
You may also register at the entrance to our building, via the QR code on your electronic device, or by
using the paper forms that are provided at each entrance. Of course our worship service continues to be live streamed ev
ery Sunday morning! Please join us
this coming Sunday either on line, or by registering as you come to our sanctuary.
Our Tenebrae service: Friday, April 2nd, at 1900h. Online only. Click here
​
Sunday Service every Sunday from 11:00 -12:00
Due to Covid 19, activities can be cancelled or changed. Please contact our church secretary for more info:
Activities
Women's Bible study Maastricht , Tuesdays 9.30 am (Please contact Ana Lubascher for more details)
​
Family breakfast, every 1st Saturday of the month (please contact Michael Giessen for more info)
​
Hi & Bye fellowship: every last Sunday of the month. Please bring your favorite dish!
​
At the table with pastor Dave' Let's talk ethics'. Sundays 9.30 am @ church
​
Holy Communion, every first Sunday of the month
​
Our Tenebrae service: Friday, April 2nd, at 1900 h. Online only.
​
​
​
Listen to Our live service on Sunday morning
Every Sunday from 11:00 till 12:00 we have a live Sunday worship service.
​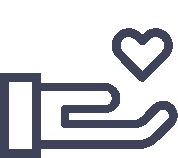 Each one must give as he has decided in his heart, not reluctantly or under compulsion, for God loves a cheerful giver.